Cretin Mod Menu
4 sold in last 2 hours
Cretin is a new and affordable GTA V mod menu that is taking the modding world by storm. Designed with the gamer in mind, Cretin offers a wide range of features that will enhance your gaming experience without burning a hole in your pocket. With its sleek and intuitive user interface, Cretin is easy to use, even for those new to the world of modding.
One of the key features of Cretin is its cost-effectiveness. Unlike other high-end mod menus that can cost a fortune, Cretin is an affordable option that doesn't compromise on quality. It has all the essential features that you would expect from a mod menu, such as the ability to spawn vehicles and weapons, change the weather and time of day, and add different mods to your game.
Another great thing about Cretin is its user-friendly interface. The mod menu is designed to be as accessible as possible, even for those who are new to modding. With its straightforward options and easy-to-use interface, you can customize your game in real-time and experiment with different mods to see which ones work best for you. Whether you're a seasoned gamer or a beginner, Cretin is the perfect tool for anyone looking to take their gaming experience to the next level.

* You will need to create a ticket within our Discord server to pay via PayPal or CashApp.
... people are viewing this right now
---
Only logged in customers who have purchased this product may leave a review.
🛒 What will you receive upon purchase?
License key immediately delivered to your email.
All future updates included.
Specialized and professional support.
Lifetime access to the software (Unless stated otherwise).
📋 How can you redeem your license key?
Once you make the purchase, you will be provided with a small guide on how to redeem and download your product. You can also review the RevUnity Documentation in advance as most of our products are already completely explained there.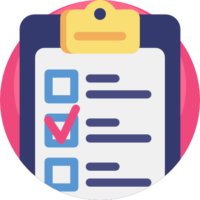 🙋 How to contact us and receive support?
Our support is available for everyone. Feel free to contact us through our live chat located at the bottom right of your screen, or through our Discord Server. Feel free to contact us on any of our support channels, we will be eager to hear from you!
🌐 More information
Warranty and Refund Policy