Midnight CS:GO Mod Menu
The Midnight community have been on the modding market for many years. They are the proud developers of the most veteran software from all times for Counter Strike: Global Offensive. Throughout these years, Midnight Team has been extensively working in the CS:GO project until they made it a true masterpiece for the gaming community. They have found the perfect formula to bring together the shooting experience and the modding experience into a new enhanced world. Some remarkable features:
30 Days Access to CSGO Midnight!
Aimbot Advanced System
Triggerbot tools
Video-Streaming bypass (Useful if you record for YouTube, Twitch or use OBS)
Ban-proof that makes sure you don't have to worry about your account!
Saveable settings.
And much more!


You will need to create a ticket within our Discord server to pay via PayPal or CashApp.
... people are viewing this right now
---
🛒 What will you receive upon purchase?
License key immediately delivered to your email.
All future updates included.
Specialized and professional support.
Lifetime access to the software (Unless stated otherwise).
📋 How can you redeem your license key?
Once you make the purchase, you will be provided with a small guide on how to redeem and download your product. You can also review the RevUnity Documentation in advance as most of our products are already completely explained there.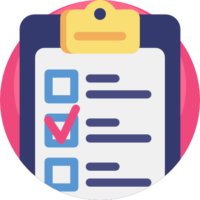 🙋 How to contact us and receive support?
Our support is available for everyone. Feel free to contact us through our live chat located at the bottom right of your screen, or through our Discord Server. Feel free to contact us on any of our support channels, we will be eager to hear from you!
🌐 More information
Warranty and Refund Policy