Fecurity CS2
Introducing Fecurity for CS2 – the ultimate edge for Counter-Strike 2 players.
With ESP, aimbot, and auto jump features, you'll take your gameplay to the next level. Our ESP provides vital intel on enemy positions, while the aimbot ensures you never miss a shot. Navigate effortlessly with auto jump, making every jump count.
Why choose Fecurity? It's undetectable, user-friendly, and supported by a dedicated team. With regular updates to match game changes. Don't settle for less – get Fecurity for CS2 and dominate the competition responsibly.
Specifications:
Supported Processors: Intel Only! (AVX AND UEFI BIOS REQUIRED)
Supported OS: Win Ver: 2004 – all new (Recommend Pro Version Only)


You will need to create a ticket within our Discord server to pay via PayPal or CashApp.
... people are viewing this right now
---
🛒 What will you receive upon purchase?
License key immediately delivered to your email.
All future updates included.
Specialized and professional support.
Lifetime access to the software (Unless stated otherwise).
📋 How can you redeem your license key?
Once you make the purchase, you will be provided with a small guide on how to redeem and download your product. You can also review the RevUnity Documentation in advance as most of our products are already completely explained there.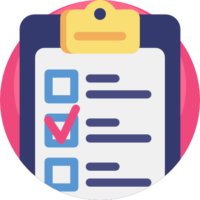 🙋 How to contact us and receive support?
Our support is available for everyone. Feel free to contact us through our live chat located at the bottom right of your screen, or through our Discord Server. Feel free to contact us on any of our support channels, we will be eager to hear from you!
🌐 More information
Warranty and Refund Policy