Ovix RDR2 Mod Menu
5 sold in last 1 hour
Discover the renowned Ovix Mod Menu, previously celebrated in GTA 5 and now available to transform your Red Dead Redemption 2 experience. Unlock boundless adventures, enhance gameplay, and explore hidden secrets in the Wild West. Purchase today and rewrite the rules of RDR2 for an unforgettable gaming experience.


You will need to create a ticket within our Discord server to pay via PayPal or CashApp.
... people are viewing this right now
---
🛒 What will you receive upon purchase?
License key immediately delivered to your email.
All future updates included.
Specialized and professional support.
Lifetime access to the software (Unless stated otherwise).
📋 How can you redeem your license key?
Once you make the purchase, you will be provided with a small guide on how to redeem and download your product. You can also review the RevUnity Documentation in advance as most of our products are already completely explained there.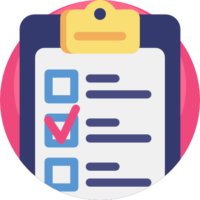 🙋 How to contact us and receive support?
Our support is available for everyone. Feel free to contact us through our live chat located at the bottom right of your screen, or through our Discord Server. Feel free to contact us on any of our support channels, we will be eager to hear from you!
🌐 More information
Warranty and Refund Policy