Neverlose CS:GO Mod Menu
Elevate your CS:GO gameplay with the Neverlose Mod Menu – your ultimate tool for dominance in the gaming realm. Experience unrivaled accuracy through the Aimbot feature, ensuring each shot finds its mark effortlessly. Gain a tactical advantage with ESP, revealing enemy positions, health, and weaponry in real time. With premium configs designed by expert gamers, tailor your settings to match your style and strategy, securing victory with ease.
Tired of waiting for your subscription?
Discover a whole new level of subscription ease with our own Neverlose Discord Bot's incredible automation! Join our Discord and just shoot a DM over to @Neverlose Bot and type "/redeem sub [license key]" to redeem your subscription instantly after purchase—no waiting, no fuss. Dive into the future of simplicity and satisfaction right now! (License key will be delivered upon purchase).


You will need to create a ticket within our Discord server to pay via PayPal or CashApp.
... people are viewing this right now
---
🛒 What will you receive upon purchase?
License key immediately delivered to your email.
All future updates included.
Specialized and professional support.
Lifetime access to the software (Unless stated otherwise).
📋 How can you redeem your license key?
Once you make the purchase, you will be provided with a small guide on how to redeem and download your product. You can also review the RevUnity Documentation in advance as most of our products are already completely explained there.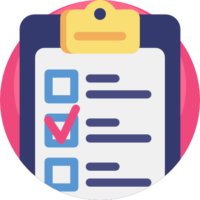 🙋 How to contact us and receive support?
Our support is available for everyone. Feel free to contact us through our live chat located at the bottom right of your screen, or through our Discord Server. Feel free to contact us on any of our support channels, we will be eager to hear from you!
🌐 More information
Warranty and Refund Policy