Neverlose CS:GO Mod Menu
4 sold in last 4 hours
Neverlose is a widely regarded cheating software designed for Counter-Strike: Global Offensive. Its legit cheating section is highly effective and difficult to detect, while its hacker vs hacker area allows for competitive cheating matches.
Regular updates ensure stability and optimization, while the beautiful visuals and user-friendly interface are customizable. The support team is also highly responsive and always available to assist users with any issues they may encounter.
One of the key strengths of Neverlose is its highly effective and versatile legit cheating section. This allows users to cheat in a way that is both highly effective and difficult to detect, providing an unprecedented level of control and flexibility when playing CSGO.
Additionally, Neverlose also boasts an amazing hacker vs hacker area, allowing users to engage in highly competitive cheating matches with other skilled players. The software has been around for years and has undergone extensive testing and development to ensure that it is both highly effective and completely stable.

* You will need to create a ticket within our Discord server to pay via PayPal or CashApp.
... people are viewing this right now
---
Only logged in customers who have purchased this product may leave a review.
🛒 What will you receive upon purchase?
License key immediately delivered to your email.
All future updates included.
Specialized and professional support.
Lifetime access to the software (Unless stated otherwise).
📋 How can you redeem your license key?
Once you make the purchase, you will be provided with a small guide on how to redeem and download your product. You can also review the RevUnity Documentation in advance as most of our products are already completely explained there.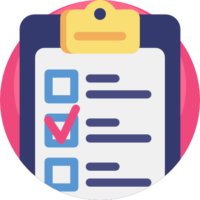 🙋 How to contact us and receive support?
Our support is available for everyone. Feel free to contact us through our live chat located at the bottom right of your screen, or through our Discord Server. Feel free to contact us on any of our support channels, we will be eager to hear from you!
🌐 More information
Warranty and Refund Policy