Vanity CS:GO Mod Menu
3 sold in last 2 hours
Vanity is a powerful and undetectable tool designed specifically for Counter-Strike: Global Offensive. With its advanced features and user-friendly interface, it offers a complete advantage to players who want to take their skills to the next level. The tool includes a range of features such as ESP, which highlights enemies, weapons, and other important objects on the map. This allows players to locate their enemies and weapons quickly and easily, giving them an edge in combat.
The tool also includes an aimbot, which automatically aims and shoots at enemies, making it easier for players to hit their shots and increase their accuracy. It also has customizable settings, so players can adjust the aimbot to their personal preferences.
In addition to its powerful features, Vanity also boasts a high level of security, with regular updates and anti-detection measures to keep players safe from detection. Whether you're a seasoned player or just starting out, Vanity is the perfect tool to help you reach your full potential in CSGO.


You will need to create a ticket within our Discord server to pay via PayPal or CashApp.
... people are viewing this right now
---
🛒 What will you receive upon purchase?
License key immediately delivered to your email.
All future updates included.
Specialized and professional support.
Lifetime access to the software (Unless stated otherwise).
📋 How can you redeem your license key?
Once you make the purchase, you will be provided with a small guide on how to redeem and download your product. You can also review the RevUnity Documentation in advance as most of our products are already completely explained there.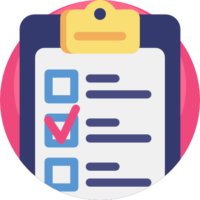 🙋 How to contact us and receive support?
Our support is available for everyone. Feel free to contact us through our live chat located at the bottom right of your screen, or through our Discord Server. Feel free to contact us on any of our support channels, we will be eager to hear from you!
🌐 More information
Warranty and Refund Policy