NextStrike CS2 Mod Menu
3 sold in last 1 hour
Introducing NextStrike, the essential companion for CS:GO 2 players, designed to take your gameplay to the next level. With NextStrike, you'll access a suite of powerful features that provide the competitive edge needed to dominate the battlefield. Customize your aimbot settings with precision, including hotkeys, bone selection, and FOV control, ensuring your shots hit their mark. Features like humanized trajectories and aim prediction keep you ahead of your opponents, while recoil control and triggerbot options enhance your shooting accuracy. Whether you favor close-quarters combat or long-range engagements, NextStrike's customizable aim features have you covered.
In the visuals department, NextStrike provides a wealth of essential information to keep you informed and one step ahead. From player ESP to detailed health, armor, and ammo indicators, you'll enjoy complete situational awareness. Visual cues such as bones skeletons, boxes, and snaplines provide a crucial edge, while visibility checks and distance indicators help optimize your targeting. With NextStrike, you can fine-tune your gameplay to match your style and dominate your opponents. This ultimate CS:GO 2 companion works seamlessly on all Windows versions, including Windows 10 and 11, ensuring you're always prepared for action. Get NextStrike today and experience CS:GO 2 like never before, rising to the top of the leaderboards with confidence and precision.


You will need to create a ticket within our Discord server to pay via PayPal or CashApp.
... people are viewing this right now
---
🛒 What will you receive upon purchase?
License key immediately delivered to your email.
All future updates included.
Specialized and professional support.
Lifetime access to the software (Unless stated otherwise).
📋 How can you redeem your license key?
Once you make the purchase, you will be provided with a small guide on how to redeem and download your product. You can also review the RevUnity Documentation in advance as most of our products are already completely explained there.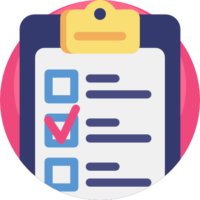 🙋 How to contact us and receive support?
Our support is available for everyone. Feel free to contact us through our live chat located at the bottom right of your screen, or through our Discord Server. Feel free to contact us on any of our support channels, we will be eager to hear from you!
🌐 More information
Warranty and Refund Policy