North Mod Menu
5 sold in last 3 hours
North is a popular modification for the game Grand Theft Auto V that allows players to access a variety of new features and gameplay options. Recently, a new version of the mod was released, which included a number of improvements and new features. It is widely regarded as the most powerful menu option available for the game. Its unique capabilities and safeguards make it a top choice amongst players looking to enhance their gameplay experience.


You will need to create a ticket within our Discord server to pay via PayPal or CashApp.
... people are viewing this right now
---
📋 Most notable features of North:
Some of but not all the features North has to offer.
Self Options: Godmode, No Ragdoll, Invisible, Never Wanted
Player Options:  Crash, Kick, Blacklist, Teleport, Explode
Weapon Options: Bullet Types, Infinite Ammo, No Recoil
Visual Options: Night Vision, Thermal Vision, ESP
Spawner Options: Vehicle Spawner, Ped Spawner, Object Spawner
Vehicle Options: Upgrade, Super Speed, Godmode
World Options: Weather, Ped Editor
Teleport Options: Waypoint, Objective, All Common Locations
Recovery Options: Level, Money, Unlocks, Stats, Heist Editor
Protection Options: Crash, Kick, Freeze, Blackscreen, Events
Settings Options: Colors, Fonts
🛒 What will you receive upon purchase?
License key immediately delivered to your email.
All future updates included.
Specialized and professional support.
Lifetime access to the software (Unless stated otherwise).
📋 How can you redeem your license key?
Once you make the purchase, you will be provided with a small guide on how to redeem and download your product. You can also review the RevUnity Documentation in advance as most of our products are already completely explained there.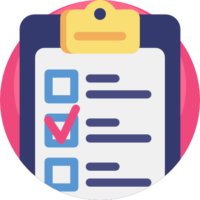 🙋 How to contact us and receive support?
Our support is available for everyone. Feel free to contact us through our live chat located at the bottom right of your screen, or through our Discord Server. Feel free to contact us on any of our support channels, we will be eager to hear from you!
🌐 More information
Warranty and Refund Policy