Stand Mod Menu
4 sold in last 1 hour
Stand Mod Menu is an outstanding GTA V mod menu that offers a wide range of innovative features such as world modification, in-game augmented reality, and a web interface that allows you to access the menu from your browser or smartphone. It also supports LUA Scripts and ASI Mods, which provides an almost infinite number of functions. Stand is designed to provide robust protection without disrupting the game, and it also protects you from the harmful effects of other modders' kicks and crashes. Additionally, Stand is known for its superior compatibility with other mods, making it a reliable choice no matter which edition you choose.
... people are viewing this right now
---
£10.15 – £41.00
Hurry up! Sale end in:
Customizable
You can personalize the appearance, theme, and functionality of Stand by utilizing Lua scripts or ASI Mods, which can be easily found online.
Incredible Protections
Stand Mod Menu offers protection against common issues such as teleportation, infinite loading screens and crashes, by detecting them and providing you with options to rectify the situation.
Only logged in customers who have purchased this product may leave a review.
🛒 What will you receive upon purchase?
License key immediately delivered to your email.
All future updates included.
Specialized and professional support.
Lifetime access to the software (Unless stated otherwise).
📋 How can you redeem your license key?
Once you make the purchase, you will be provided with a small guide on how to redeem and download your product. You can also review the RevUnity Documentation in advance as most of our products are already completely explained there.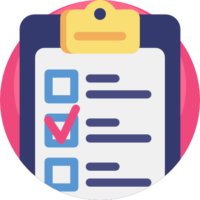 🙋 How to contact us and receive support?
Our support is available for everyone. Feel free to contact us through our live chat located at the bottom right of your screen, or through our Discord Server. Feel free to contact us on any of our support channels, we will be eager to hear from you!
🌐 More information
Warranty and Refund Policy
You may also like…
Cherax Mod Menu
£

24.00
Cherax Mod Menu is not only superior to all the other mod menus on the marketplace, but it also boasts the most distinctive UI in the GTA Modding community. Cherax Mod Menu is designed to provide you the best enjoyable experience possible by giving you an exceptionally simple and user-friendly UI as well as the safest features available. Cherax Mod Menu is most likely the most powerful mod menu out there in the market.
Enjoy it now with its massive⭐ LUA Support Integration!

* You will need to create a ticket within our Discord server to pay via PayPal or CashApp.